Macy's Thanksgiving Day Parade 2023 is one of the most iconic and anticipated events of the year, celebrating the holiday season with vibrant floats, spectacular performances, and the famous giant balloons. In 2023, the parade promises to be as exciting as ever, with a captivating route, a star-studded lineup of performers, and plenty of entertainment for all.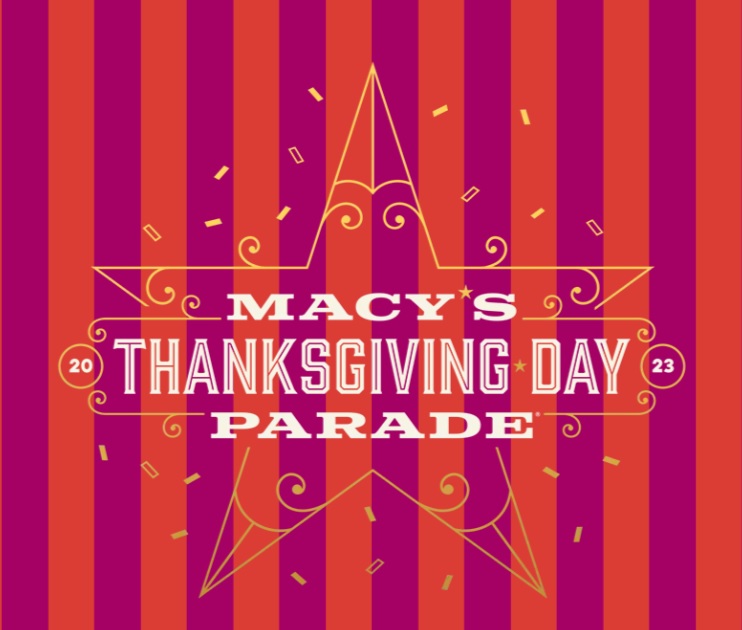 Check out the details of Macy's Thanksgiving Day Parade 2023 below.
Macy's Thanksgiving Day Parade 2023 Route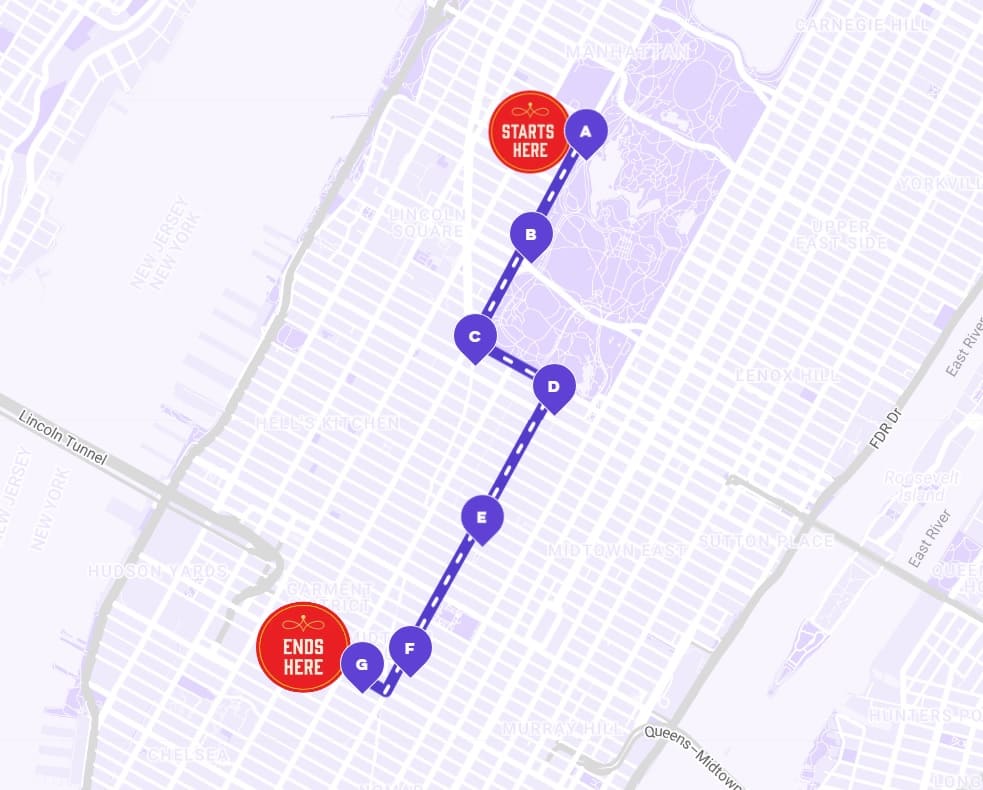 A. Kickoff
The Macy's Thanksgiving Day Parade 2023 will commence at West 77th Street & Central Park West at 8:30 am ET. Unfortunately, there won't be any public viewing available at this location, but it marks the exciting start of the parade.
B. Central Park West
Early birds can get the best spots on the west side of Central Park West from West 75th to West 61st Streets. The action begins as early as 6 am ET, and this stretch offers great views of the parade. However, please note that there is no public viewing on Central Park West between West 59th & West 60th Streets.
C. Columbus Circle
As the parade continues, it will make a turn at Columbus Circle onto Central Park South. Unfortunately, there won't be any public viewing at this location, but the energy of the parade will be palpable.
D. Central Park South & 6th Avenue
The parade will head south onto 6th Avenue, providing spectators with a fantastic view. This section, stretching from West 59th to West 38th Streets, will be a prime location for witnessing the grandeur of the event.
E. 6th Avenue
Great views of the parade can be enjoyed along 6th Avenue, spanning from West 59th to West 38th Streets. It's a vibrant section that promises an unforgettable experience.
F. Restricted Viewing
Be cautious of restricted viewing areas. It's best to avoid watching on 6th Avenue between West 34th & West 38th Streets and on West 34th Street between 6th & 7th Avenues. These areas may have limited visibility due to the national television broadcast.
G. Macy's Herald Square
The climax of the parade unfolds as it makes its final turn and stops in front of Macy's Herald Square. Unfortunately, there will be no public viewing available here, but it's where the magic concludes.
The Performers
Jon Batiste
The 2023 Macy's Thanksgiving Day Parade will kick off with the sensational Jon Batiste, setting the stage for an extraordinary day of entertainment.
Cher
Adding to the star power, the legendary Cher will grace the parade with her presence, ensuring a show-stopping performance.
Other Amazing Artists
The lineup includes a diverse array of talented artists and groups, such as Bell Biv DeVoe, Brandy, Chicago, En Vogue, ENHYPEN, David Foster and Katharine McPhee, Drew Holcomb and The Neighbors, Jessie James Decker, Ashley Park with the cast and Muppets of Sesame Street, Pentatonix, Paul Russell, Amanda Shaw and Alex Smith, and Manuel Turizo.
But that's not all! The parade will also feature the Big Apple Circus, Cornell Bhangra, Tiptoe's Winter Guard, the world-famous Harlem Globetrotters, Maria Verdeja School of Arts dancers, St. John's Dance, the Tap Dancing Christmas Trees, Spirit of America Dance, and Spirit of America Cheer, ensuring a diverse and captivating entertainment lineup for all ages.
Macy's Thanksgiving Day Parade 2023 Lineup
Check out the complete lineup below.
| | |
| --- | --- |
| 25 Balloons | Acorn, BEAGLE SCOUT SNOOPY, Blue Cat & Chugs, Bluey, Diary Of A Wimpy Kid, Goku, GroguTM, Ice Cream Cone, KUNG FU PANDA'S PO, LEO, Monkey D. Luffy, Opening Macy's Stars, PAW PATROL, PIKACHU & EEVEE, Pumpkins, RED TITAN FROM RYAN'S WORLD, RONALD McDONALD, SINCLAIR'S DINO, SMOKEY BEAR, Snow Crystal Ornaments, SPONGEBOB SQUAREPANTS & GARY, STUART THE MINION, THE PILLSBURY DOUGHBOY, TipToe, UNCLE DAN |
| 6 Balloonicles | BABY DINOs, Bulldog, GO BOWLING, Mouse King, Nutcracker, Tough Guy |
| 30 Floats | 1-2-3 SESAME STREET, Big City Cheer, BIG RED SHOE CAR, BIG TURKEY SPECTACULAR, BIRDS OF A FEATHER STREAM TOGETHER, Camp Snoopy, Celebration Gator, Colossal Wave of Wonder, DECK THE HALLS, ELF PETS, FANTASY CHOCOLATE FACTORY, GEOFFREY'S DAZZLING DANCE PARTY, HARVEST IN THE VALLEY, HEARTWARMING HOLIDAY COUNTDOWN, IGNITING MEMORIES, Macy's Singing Christmas Tree, Magic Meets the Sea, Mutant Mayhem, Palace of Sweets, People of the First Light, PINKFONG BABY SHARK, Rocking Horse, Rocking Lobster, Rocking Moose, SANTA'S SLEIGH, THE BRICK-CHANGER, THE DELICIOUSLY DELECTABLE WORLD OF WONKA, THE WONDERSHIP, Tom Turkey, Winter Dragon |
| 9 Marching Bands | Alabama A&M University Marching Maroon & White Band, Fishers High School Marching TIGER Band, Jenison High School Marching Band, Macy's Great American Marching Band, Marjory Stoneman Douglas High School Eagle Regiment Marching Band, Mercer Island High School Marching Band, O'Fallon Township High School Marching Panthers, Rutgers University Marching Scarlet Knights, Texas Tech University Goin' Band from Raiderland |
| 29 Clown Crews | Alphabet Clowns, Artist Clowns, Baseball All-Star Clowns, Birthday Party Clowns, Camper Clowns, Circus Clowns, City Tourist Clowns, Clown Kazoo Band, Corny-Copia Clowns, Funny Bone Medical Team, Funny Farm Clowns, Funny Firefighter Brigade, Funny Flurry Clowns, Half-Baked Holiday Sweets, Holiday Clowns, Jester Clowns, Keystone Cops, Macy's Superheroes, Malt Shop Clowns, Nutty-Cracker Ballet Clowns, Nutty Professor Einsteins & Wacky Graduates, Parade Brigade, Pirate Plankster Clowns, Santa's Toy Box Clowns, Silly Seaside Clowns & Sailors, Sleepy Clowns, Spacey Clowns, Turkey Tech Players & Sports Fans, Wintertime Clowns |
Conclusion
Macy's Thanksgiving Day Parade 2023 is shaping up to be an unforgettable event, with an exciting route and an outstanding lineup of performers. Whether you plan to watch in person or from the comfort of your home, this year's parade promises to deliver joy, entertainment, and holiday spirit like never before. Don't miss out on this iconic Thanksgiving tradition.